Welcome to the Workshops at The Retreat. All workshops can be hosted here or at a venue of your choice and can be booked to order to suit your requirements. Please scroll down for the full range of workshops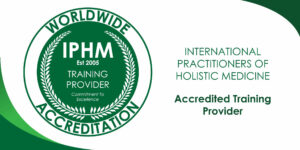 Discover EFT 
Tapping for Beginners ~ Emotional Freedom Technique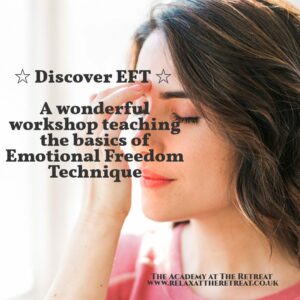 EFT is a method that can help you deal with fears, concerns, insecurities and possibly phobias that prevent you from reaching your full potential and to help you deal with accumulated daily stresses to manage everything better. Your goals, hopes and dreams become more attainable when you are positive and motivated, you become more easily and confidently able to deal with stress. EFT can help you to feel more positive which brings with it a whole host of health benefits. Tapping is a holistic three in one approach to therapy, that you can use anytime, any place, needing no equipment, medicines or anything special. It's a natural way of accessing and easing the mental, emotional or physical issues that negatively impact you. You take back control again. It combines meditation, positive affirmations and acupressure on energy points ( meridian points) of your body to help release blocked energies for the affected areas. It follows the same principles as acupuncture. It is commonly used for many issues including treating pain, dealing with personal fears, emotional issues, PTSD, relationships and even weight issues, diet and addictions. Once you have mastered the simple basics you can utilise your skills to suit your needs, either by yourself or under the guidance of an EFT practitioner for more complex work. Everyone should learn how to tap, it's a life changing technique.
2 hour workshop including refreshments   £40 per person 
Workshops can be booked for private groups of 4 or more at The Retreat or at a venue of your choice ( May be subject to travel charges)
---
The

Essentially

Curious Aromatherapy Workshop 
How to use Essential oils at home 
We live in an increasingly chemically oriented world, our homes and personal care products are mostly man made ingredients and not very kind to us or our environment in some cases. Air fresheners, beauty products, deodorants, cleaning products are all full of man made chemicals which are cheap but not therapeutic or fragranced naturally. Each person has a 'Toxic Load' a level of toxins/chemicals present in the body at all times. Some are naturally occuring but the load can be increased by using more chemicals in our products and environment. It can also be decreased by replacing some chemicals with natural products like essential oils. Aromatherapy isn't just a nice massage that smells good, its the name given to the use of essential oils. Essential oils are incredibly powerful naturally occurring chemicals, natural but still you have to know how to use them properly and safely because they are so strong that they can be dangerous. In the correct levels they can also be highly therapeutic as well as useful and fragrant!
This workshop teaches complete beginners all about essential oils. How to use them, how to blend them, how to dilute them. All about the top 10 most popular oils, their properties and strengths. How to include them in your daily life for personal use, well being and home care. Each person gets a full colour, carefully written manual to take home as their reference guide which includes all information given on the course plus recipes, all the tuition and guidance they need plus they get to make 2 products at the workshop to take home. One beauty product and one home care product.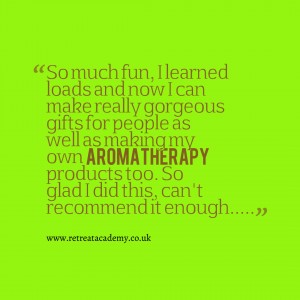 At the end of 3 hours each person will be able to safely and confidently use at least 10 oils in a whole array of different ways, plus know where to buy them from and which ones to look for, enabling them to reduce their toxic load dramatically ( and fix a few things too ). You will also be able to hand make and carefully create beautiful gifts for people using natural products and essential oils.
As usual this workshop when based at The Retreat includes freshly baked goodies and refreshments.
Workshops are held at The Retreat, on set dates and also can be booked for groups on other dates to suit them ( including Sundays ). If someone wants to host a workshop at home/work this can also be easily arranged.
Ideal for anyone with health problems, caring for children or interested in a more natural way of living.
3 1/2 hour workshop, full colour manual, refreshments, 2 Make and Take products £50 per person
Workshops can booked to order for a private group of up to 6 at The Retreat (minimum 4) 
---
Mindfulness for children ( parents workshop)
HAPPY, CONTENTED, CHILLED OUT KIDS ( and parents).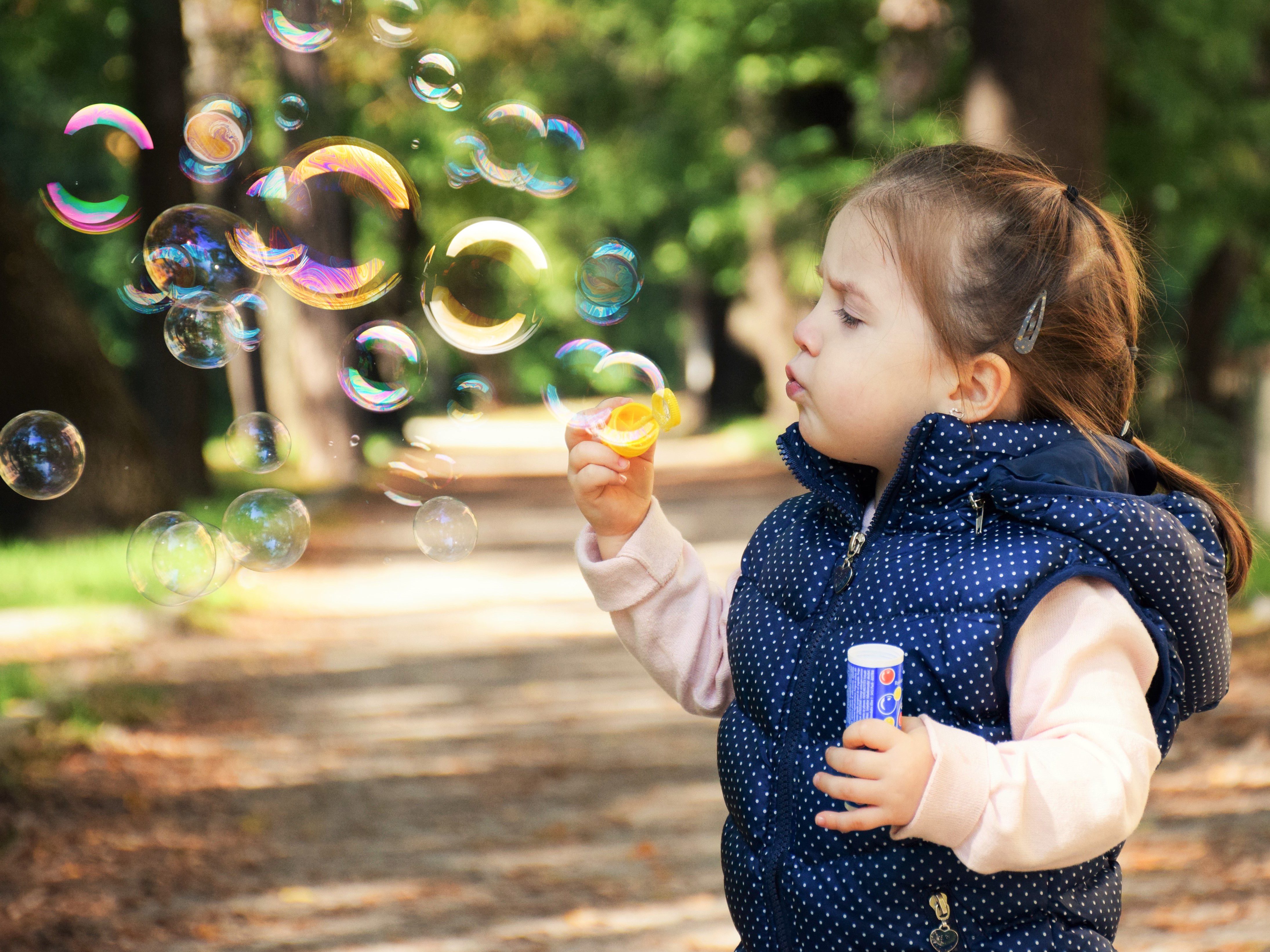 Mindfulness for children is a short workshop for parents who would like to add more space and relaxation into family life and help their children adopt the skills of mindfulness, to aid their development and ability to handle stressful things like school, friendships and emotions. This workshop will equip you with a complete toolkit to allow you to include the essential and effective elements into a day encouraging children to improve their focus, be calm and to help them deal with their emotions, improving cognitive and social skills. Covering stress and how it affects adults and children,the concept of mindfulness (including meditation and gratitude), it's benefits, and a set of simple and effective tools to help you begin to implement it into your family life, suitable for all ages of children from 3 years upwards. Equip your children with lifelong skills to handle the tough stuff.
3 Hours ( including manual & refreshments ) £40 pp 
Bookable for Private groups up to 5 at The Retreat and available as an 'at home' workshop ( travel costs may apply )
---
Gua Sha facial self massage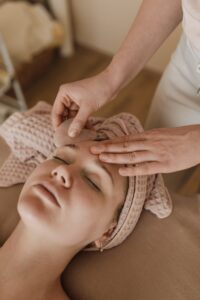 Facial gua sha has become a popular facial technique to naturally stimulate blood circulation and lymphatic drainage for tired or congested skin. It can be used for lifting and sculpting, relaxing tight muscles that contribute to fine lines (like brows furrows), and for de-puffing under-eyes and cheeks. It's also helpful for jaw tension, seasonal allergies, and sinus congestion.
Gua sha really is a game changer when it comes to the health and appearance of your skin. There is a reason that it has become such a huge trend over the last couple of years, and that's because it works, both immediately and long-term. .
Over time, this detoxing, circulation boosting treatment increases levels of both collagen and elastin. Done regularly, gua sha smooths, lifts, plumps and contours the skin, and reduces the appearance of fine lines and wrinkles. This workshop teaches you a simple short daily routine and longer more targeted methods for self massage. No experience necessary! Great fun to share with friends!
2.5 Hours including manual and refreshments and a massage stone £40 pp 
Workshops can booked to order for a private group of up to 6 at The Retreat (minimum 4)
---
Map an Aura in colour ~ A dowsing workshop
A wonderful workshop, useful for therapists or just simply for curiosity, that teaches you how to dowse and map an aura in full colour,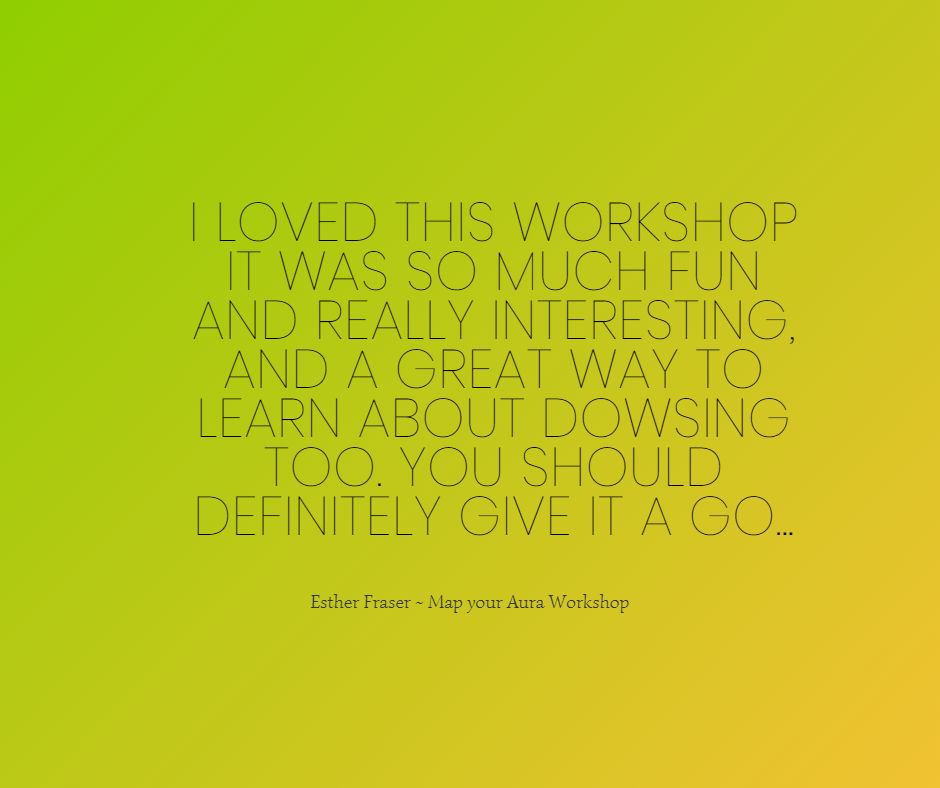 identifying areas that may need balancing, identifying dominant energies and giving you a full colour map that allows you to work further with energy, (as a basis for Reiki, energy healing or crystal therapy for professionals) to maintain your wellbeing. No need to have any experience with dowsing, the workshop teaches you all of the necessary skills, including a simple balancing technique to rectify any imbalances discovered. You will also learn about the auric field in depth, the chakras and how this all applies to your wellbeing. At the end of the workshop you will be able to dowse not only your own but another's aura too. A great beginners workshop as well as additional skills for therapists.
3 Hours including manual, pendulum and refreshments  £40 per person
Workshops can booked to order for a private group of up to 6 at The Retreat (minimum 4) 
---
Body Testing for Health and Wellness
 Answers from your subconscious
A wonderful workshop teaching several simple but effective techniques of self testing, using your body, to gain answers about the right foods, drinks, supplements, allergies and many other areas to enhance your well being. Your subconscious has all of the answers, you just need to know how to talk to it. Once you have a tried and tested method to gain answers, you can ask your body/mind anything.
As a therapist you can learn invaluable skills to teach your clients how they can communicate with their body or to help you to choose therapies, oils, crystals, treatment protocols etc.
Open to everyone.
3 hours  (Including Manual and Refreshments) £40 per person
Available weekdays and weekends. Book your private workshop for up to 6 ( minimum 3 ) to order ~ contact Victoria on 07980 212960
---
Vision Board Workshop ~ Manifesting skills (Full day & Lunch)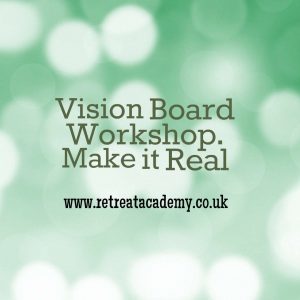 Vision boards and manifesting are no longer a hippie whim, they are proven to work and the reason why is simple. By creating a space that displays what you want to bring to life, every time you see it you are doing a brief visualisation. What we focus on, expands. Visualisation is one of the most powerful exercises you can do to achieve your goals, olympic athletes and NASA use it regularly. Now you can utilise the vision board for manifesting ideals for many different areas in your life, Career, finances, personal happiness, family, home and even spiritual development.
This workshop brings together skills from several areas to create the ultimate guide to manifesting that is really truly effective. It includes meditation, Focus exercises, a great technique for removing blockages to achieving your goals, how to create positive effective affirmations and the skills for keeping your vibrations high, plus how to create a wonderful vision board. All of your skills that you learn can be applied to many areas of your daily life too, not just vision Boards.
This fun workshop includes all refreshments and a wonderful afternoon tea style lunch, all you have to bring is your inspiration and take home your beautiful and carefully created Vision Board .
ONE DAY WORKSHOP 10 am- 4pm  including Luxury  Afternoon Tea  lunch             £75 per person
Workshops can booked to order for a group of up to 6 at The Retreat (minimum 4) weekdays or weekends
---
Crystals and their practical uses ~ An advanced workshop (Full day & Lunch)
A wonderful workshop to teach you how to put crystals to good use.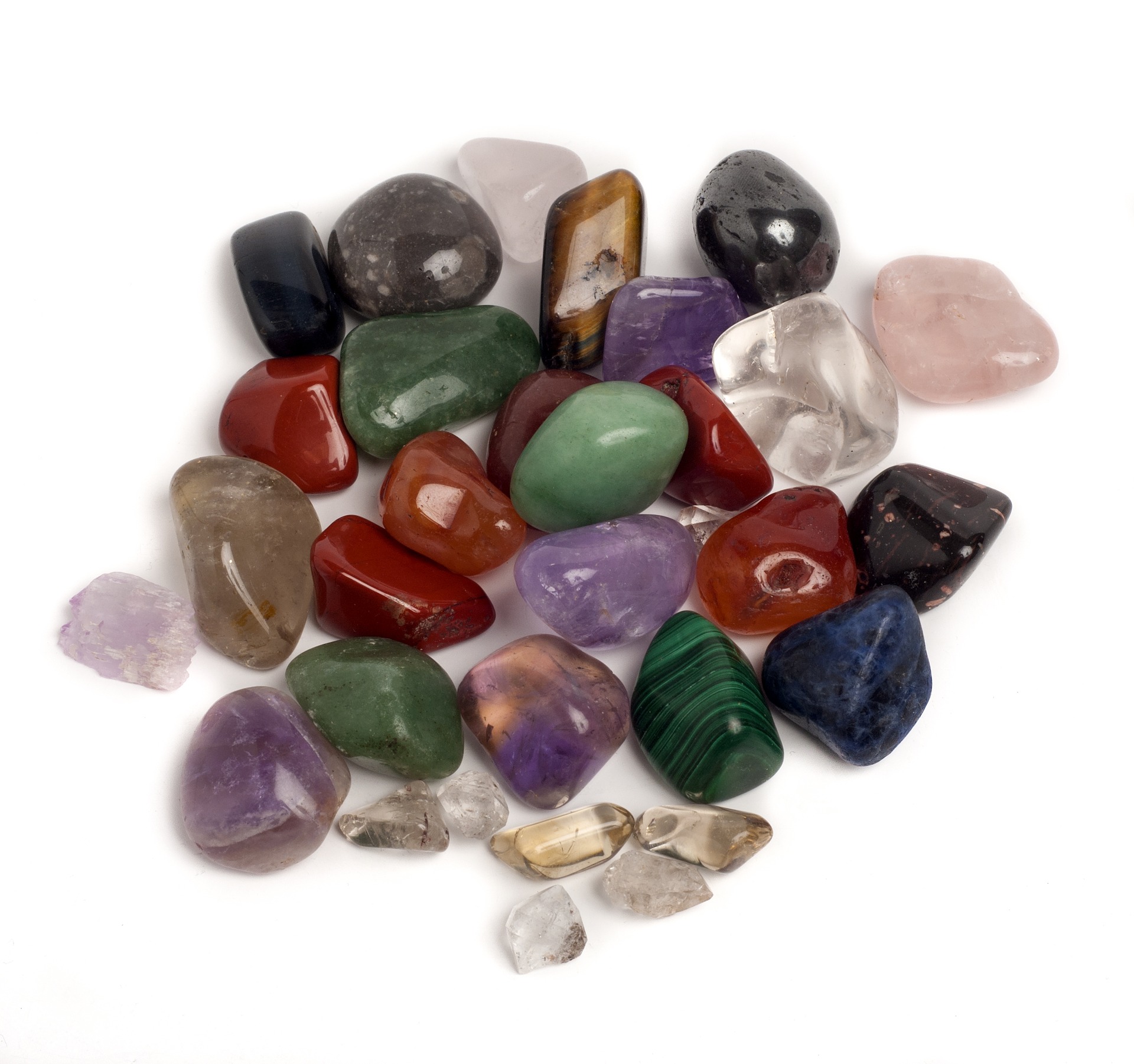 Ideal for therapists who want to add crystals into their therapies and crystal lovers who want to actually use their hoard!
This workshop covers crystal care and maintenance, charging crystals for specific purposes, creating crystal grids for a particular outcome such as love, abundance etc, using crystals to energise and clear a space, creating crystal grids and layouts for rooms (therapy studios/home) and using a pendulum to help choose crystals for healing and wellness, plus how to do a chakra rebalancing therapy using crystals.
ONE DAY WORKSHOP 10 am- 4pm
  including Luxury  Afternoon Tea  lunch             £75 per person
Workshops can booked to order for a group of up to 6 at The Retreat (minimum 4) weekdays or weekends or at a venue of your choice 
---
Ask the Oracle ~ Card reading Work

shop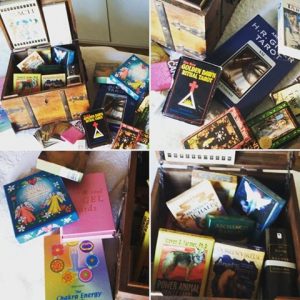 A fantastic workshop full of fun that will teach you everything you need to know to be able to read many kinds of divination cards or Oracle decks for your own use. It will also teach you some self development tools that will enhance your daily life. Learn how to prepare yourself, enhance your intuition, clear your deck, take care of your cards, tune into them properly and three methods of reading them. We use traditional Tarot, Angel cards, playing cards and assorted Oracle decks in the workshop and you will have a chance to try them all.
The workshop begins with a lesson in relaxation and a mini meditation and visualisation. You will learn how to relax, breathe and visualise your requests. You'll learn how to best phrase your questions, how to be specific and how to be in the right frame of mind and how to put yourself in a peaceful state, ready to read. The techniques taught are incredibly useful in everyday life to simply relax and de-stress even when not used with card readings.
Learn about the importance of intention and positivity as well as interpreting subliminal signals and signs from your own body whilst reading. This will increase your self awareness and mindfulness skills too.
The three methods taught are the oldest, traditional methods of Cartomancy, used by readers around the world. They are simple, clear and precise and you do not need to learn the meaning of hundreds of cards to be able to read them. By the end of the workshop you will be fully able to sit down quietly and read your deck for yourself quite easily.
Workshops can be booked to order either based at The Retreat or at a venue of your choice if you
would like to host one for a group of friends. It makes a great 'girls night in' and blends quite well with wine! It has even been used as a corporate event for staff bonding and Birthday events. It also makes a useful addition to other Holistic therapies and skills.
At The Retreat    Minimum number of people 3    Maximum number 6
Outside venue     Minimum number of people 3   Maximum number 15
Price per person includes workshop, take home manual and refreshments  £40  
3 hours
---
The Meditation Masterclass ~ The Complete package
The Art of Finding Stillness and Calm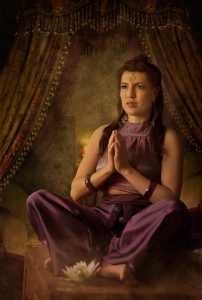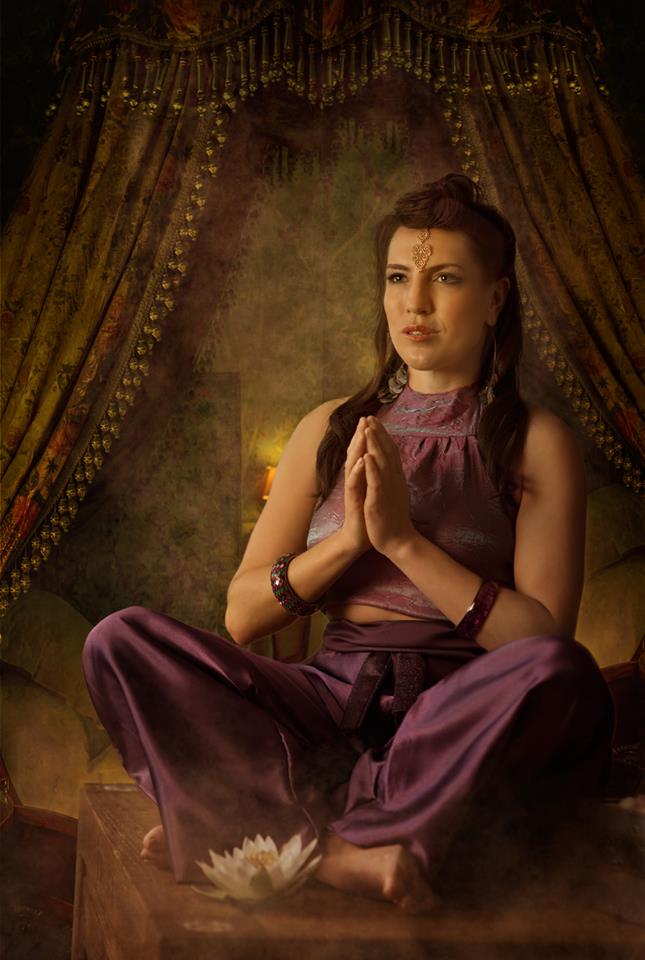 This complete masterclass in meditation has been created based on 20 years of experience, development, practice and training all around the world, including training from the  Venerable Lama Ngedon Drime (Shri Sadhu Dharmavira) qualifying to teach his course ' The Art of finding stillness and calm'.  It isn't related in any way to Buddhism, Religion or Spiritual practices, it is simply a carefully selected range of simple, relaxation techniques to help you survive the stresses of everyday life and improve your overall wellbeing.
Stress seriously affects every system of the body and contributes to many illnesses and medical issues. The aim of this workshop is to equip you with a selection of incredibly simple, yet highly effective techniques to reduce the damaging effects of stress and to help you focus and find a sense of calm in your daily life. You will be equipped with everything that you need to free your body and mind from stress and tension and survive the outside world, hopefully giving you a wide range of benefits from better sleep, improved concentration, increased wellness and more positivity to name but a few.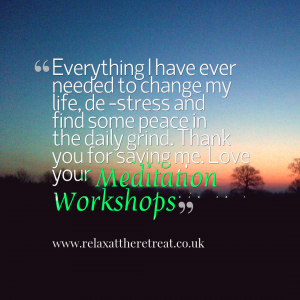 Suitable for complete beginners, you will learn 4 meditation Techniques, both sitting and moving, ranging from simple daily relaxation meditation to deeper meditation to help you to achieve changes in your life, get rid of old habits etc. You will also learn extra tips and tricks for fast de-stressing and energy balancing, brilliant for quick boosts at work or travelling. You will be able to easily use your techniques straight away to clear your mind and relax your body and begin to improve your everyday life with simple practice.
The workshop is offered on a private one to one basis or you can learn with friends and family ( maximum of 4 people per workshop at The Retreat)
Workshops also available for larger numbers for on site training at your venue, across the UK ( extra charges may apply )
Workshop up to 3 hours £65 per person (minimum 2 people)  1 to 1 £130
  includes manual, ongoing support and refreshments
Available weekdays and weekends. Book your private workshop to order for up to 10 people
---