Welcome to the home of Medicine Woman
Based at The Studio at The Retreat, the Medicine Woman offers an array of traditional Shamanic and Tribal ceremonies and meditations and Shamanic Journeying and distant healing sessions. With over 23 years experience and training with original Shaman, a passion for plant medicine and meditation, the ceremonies are an incredibly special experience , the distant healing and Journeying quite wonderful. A great introduction to personal development, receiving guidance and connecting deeply with yourself on a mental, emotional and spiritual level.
Traditional Cacao Ceremonies 
Many people hear a calling to connect with the Spirit of Cacao. This calling is described as a longing for more connection, a whisper in the heart, the urge to reconnect with Mother Nature. Cacao is more than chocolate, it is a spiritual dimension, an experience that we cannot perceive with the mind, but with the heart and with Intuition.
The Cacao Spirit is a keeper of ancient, sacred wisdom. Cacao is described as a medicine of the Soul.  Most indigenous peoples regard the spirit of Cacao as a feminine force and associate her with the emotional body and a way to communicate with Spirit. Mama Cacao holds the vibrations of heart opening kindness, unconditional love, and joy, offering a loving connection with yourself and others. Cacao's energy is healing, motherly and very powerful.
A Cacao Ceremony is a sacred  ritual to honour the elements and spirits of Nature, to weave a harmonious web with all living beings and to express gratitude for Life itself. A Ceremony is a way of opening the heart and connects us with a sacred connection to unseen worlds.  The Cacao Tribe is growing; people gather together across the world, lead from the heart by  shamanic guides to drink a cup of Cacao together and celebrate our existence.
Mama Cacao is unique in her alchemy and works with a loving intelligence and intuition differently with everyone.  She may embrace you, open your heart and lead you into radiant landscapes on magical journeys.  She may teach you, help you to see things more clearly or show you what to focus on. Sometimes she may be a guide who tells you when it's time to let go, to surrender. Her energy can be healing, soothing, connecting, deepening, releasing or creative. But Cacao always teaches you – about balance, living a more heart-centered life and the universal laws of Nature.
Plant vibration is subtle. To align with and feel its vibration in a modern existence, you may require some quiet time and a slowing of your system and brain activity. You will be more receptive when you are relaxed. Medicine Woman ceremonies bring you this space in which you can connect, learn, journey and experience the deep dive that is cacao.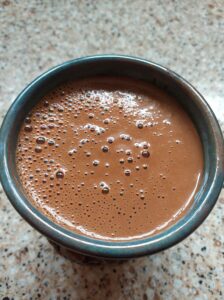 The beautiful cacao ceremony opens your heart and removes energy blocks on a mental, emotional and spiritual level, boosting insight and inspiration allowing you to experience the true bliss that only comes with Cacao. A combination of shamanic ceremony, guided meditation, rest and healing will enable you to begin or progress on your inner journey.
Cacao ceremonies are used to gain clarity and insights, set intentions, and do healing work & inner-processing. Being in a sacred space allows you to experience new insights & perspectives in a calm, relaxed and friendly environment. Each ceremony will have a different intention behind it bringing different energy, no two ceremonies are ever the same apart from the sense of deep peace that they all bring.
Regular ceremonies can produce incredible transformational changes in your personal well being.
We will connect to the spirit of the plant in meditation in a shamanic ceremony, with a guided journey meditation plus amazing radical rest session.  Around 2 1/2 Hours   Prices vary between £35/£40
Consultation for contra indications is necessary before booking your place
Ceremonies are available at The Studio and also across the UK , bookable for private groups as well as public events and available for private one to one ceremonies too.
Plant Medicine Ceremonies 
During these traditional ceremonies, based on shamanic tea ceremonies, we will meditate and work with the plant energies, by working with one plant in many forms – tinctures, teas and oils. We will work with plant spirit healing techniques to connect deeply with the plant spirit to receive wisdom and healing.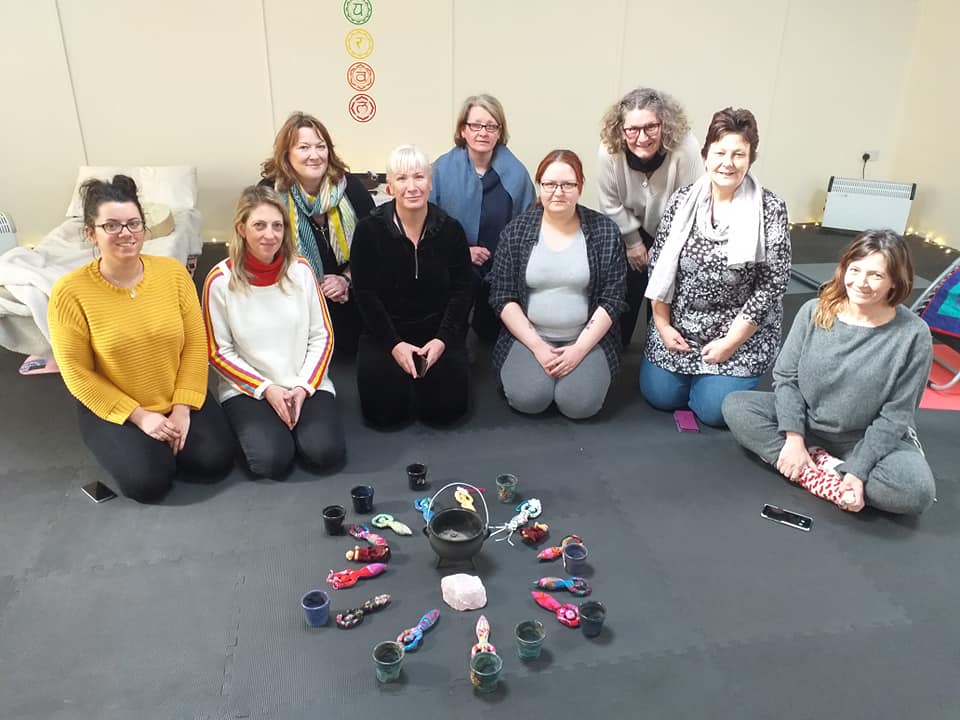 ​Spending time immersed in the world of one plant is not only deeply nourishing at a soul level but it can help us move through issues, blocks and thought processes that are preventing us from expressing our true authentic self and which are holding us back in life. It can open us up to the unseen world where we can meet and understand the conscious intelligence of plants bringing us wisdom and healing on many levels. Involving gentle guided meditations, a drum journey and resting meditation, plus an introduction to the plant, it's uses and energies. A wonderfully relaxing, enlightening and uplifting experience.
Consultations for contra indications are necessary prior to booking a place
Around 2 hours £30 pp
Distant Shamanic Journey/Healing
A very special experience combining shamanic journeying on your behalf plus distant healing. A combination of card reading to gain insight, plus a deep shamanic journey taken on your behalf to discover guidance, wisdom and important information from your shamanic guides, this is then combined with a wonderful distant healing session  where you simply relax and enjoy the healing, all completed by distant connection. A video call after the session brings you all of the results, findings and insights from the reading, journeying and healing. A deeply relaxing experience, clients are often surprised at how accurate the results are and undertake regular sessions.
Around 1hr 30 mins inc Video call   £35     Please contact Victoria to book your private session