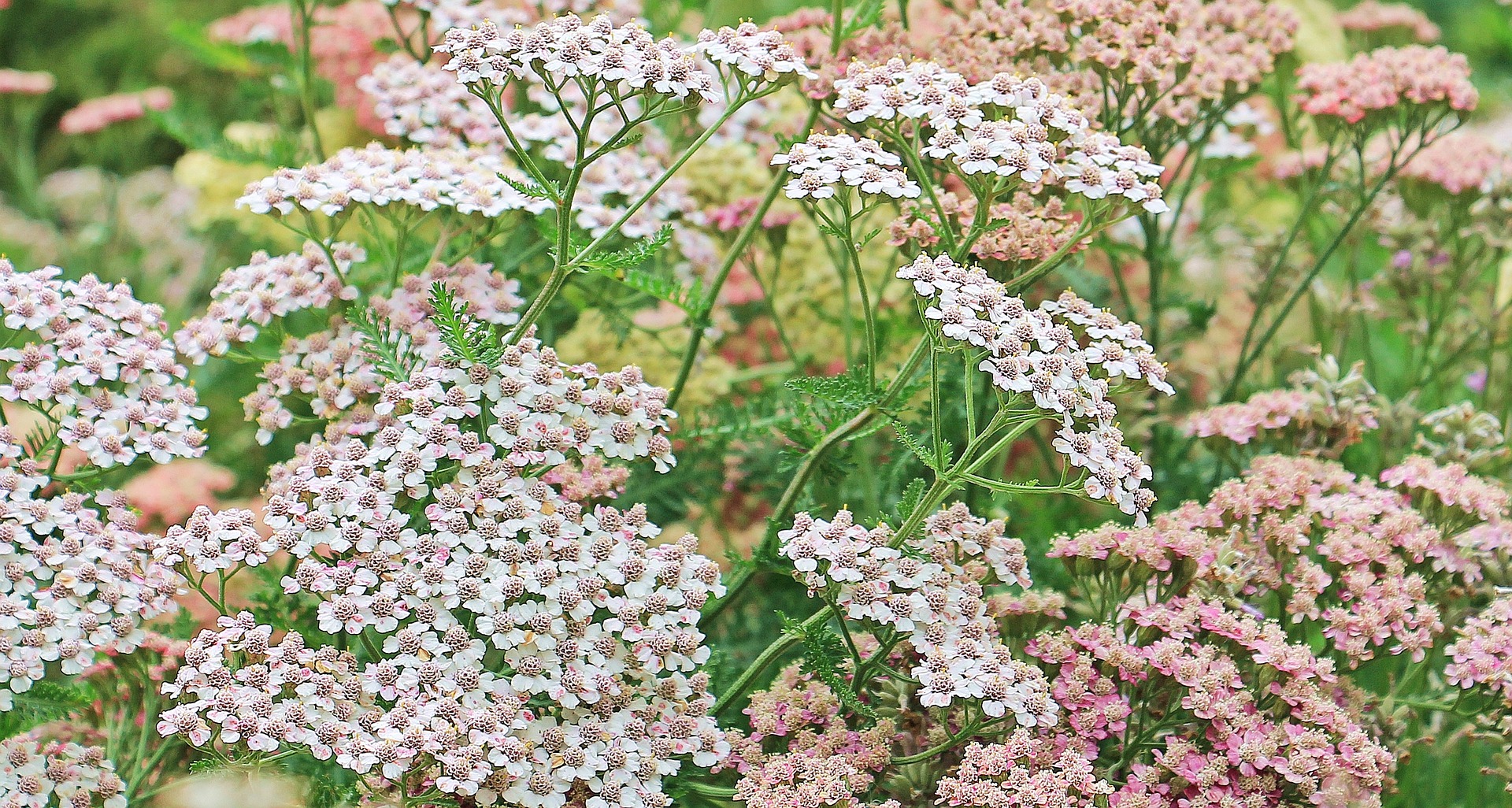 Yarrow ~ Wild Plant Medicine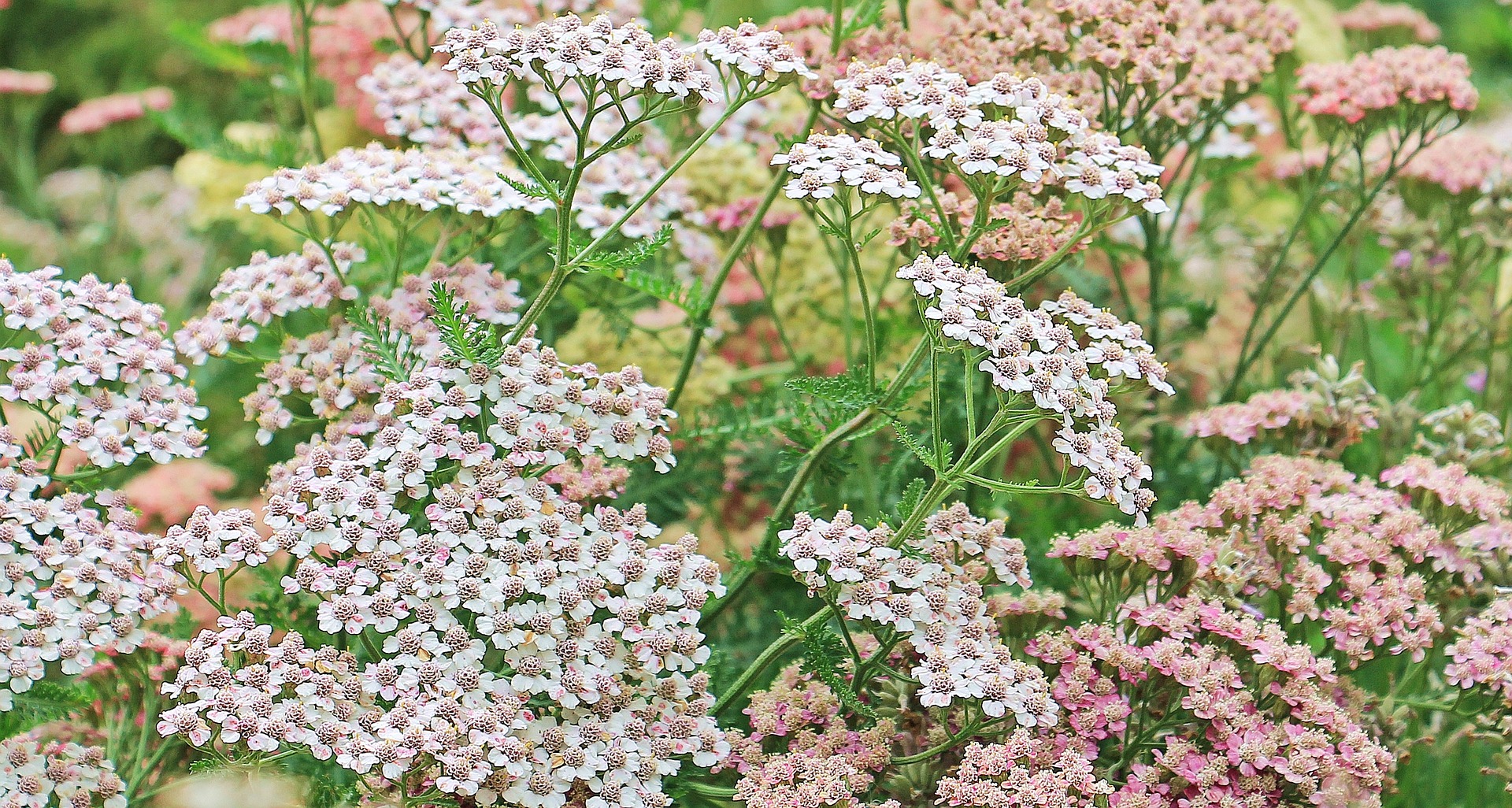 Yarrow ( Achillea ) has a long history of many uses as medicine, for wound-healing, fever treatment, and pain relief. Greek soldiers carried yarrow primarily to staunch wounds and this continued with soldiers across the world throughout history until as recent as the American Civil war, which is why it's also known as soldier's woundwort. Other common names for this species include gordaldo, nosebleed plant, old man's pepper, devil's nettle, sanguinary, milfoil, thousand-leaf, and thousand-seal.
Medicinally, yarrow can be used internally as well as externally. It's often made into a tea to reduce fever, balance hormones, relieve menstrual cramps and improve digestion and you can add yarrow to bath water to bring down fever. It can also be made into a poultice to help blood clot or alleviate swelling.
An infusion of yarrow may help you fight off colds and flu, and it can also be taken during illness to speed healing and lower fevers. It may also help alleviate coughs and allergy symptoms.
Yarrow is also a culinary herb that can take the place of tarragon in your cooking. Younger fresh leaves can be used much like spinach, while dried yarrow can be used to flavor dishes.
In the UK it's often found growing wild as a weed, but can easily be cultivated into the garden. It's an essential part of any medicine garden, it's not only beautiful, it's an eco-friendly choice as well. Very drought tolerant, your yarrow plants will require little water and the bees love it.
Simple Plant Medicine
I will concentrate here on using Yarrow externally, which is a safe practice, particularly until you are more confident with herbal remedies.
"Fevers are our friend" is longstanding wisdom in the herbal tradition. Now, modern medicine is taking the same view, with a fever being an elevated temperature and sweating, common with colds and flu.
"Fever is the body's normal response to infection — it's a natural defense mechanism,"  to quote Dr. Janice Sullivan, a professor of pediatric clinical care. She explains that a high temperature triggers the body's production of infection-fighting white blood cells, which inhibits the growth of viruses and bacteria, and that "If you lower the fever, you may be affecting the body's ability to respond to that infection."
You can treat a fever naturally by supporting the body and Yarrow is perfect for doing just that.
"This plant is a do-it-all for flu and fever! Yarrow is both an anti-inflammatory as well as being antimicrobial. It reduces pain, is an anti-catarrhal, relaxes circulation, and is a mild sedative, too." – The Herbal Academy
My favourite use for Yarrow is adding some yarrow leaves neat to the bath which can help treat a fever and it's a great treatment to help alleviate sunburn, soaking in a cool bath. Just grab 2 handfuls of fresh plant material , put in a muslin bag, bruise slightly and soak in the bath with it. It really helps to take the sting out and cools gently.
Infusions
You can also steep a strong yarrow tea for several uses including a quick and easy after-sun spray . Simply boil water add a good handful of leaves and steep for at least 20 minutes. Strain, leave to cool and add to a spray bottle. Pop it into the fridge to keep it cool. It will last for around 5 days before you have to make a fresh batch. Gentle enough to use on your face too.
Yarrow First Aid
You can also use Yarrow leaves to stop nose bleeds — one of Yarrow's many names is nosebleed plant. Simply crush and roll up leaves and place in the affected nostril. Might look and feel a little strange, but it has been tried and tested many times over and always seems to work!
Next time you're out in the garden and cut yourself or get an insect bite, make a simple yarrow poultice. Pick a handful of yarrow leaves, and crush them to help release the compounds in yarrow that stop bleeding and itching. Rub them on the affected area. It's great for itches.
Identifying Yarrow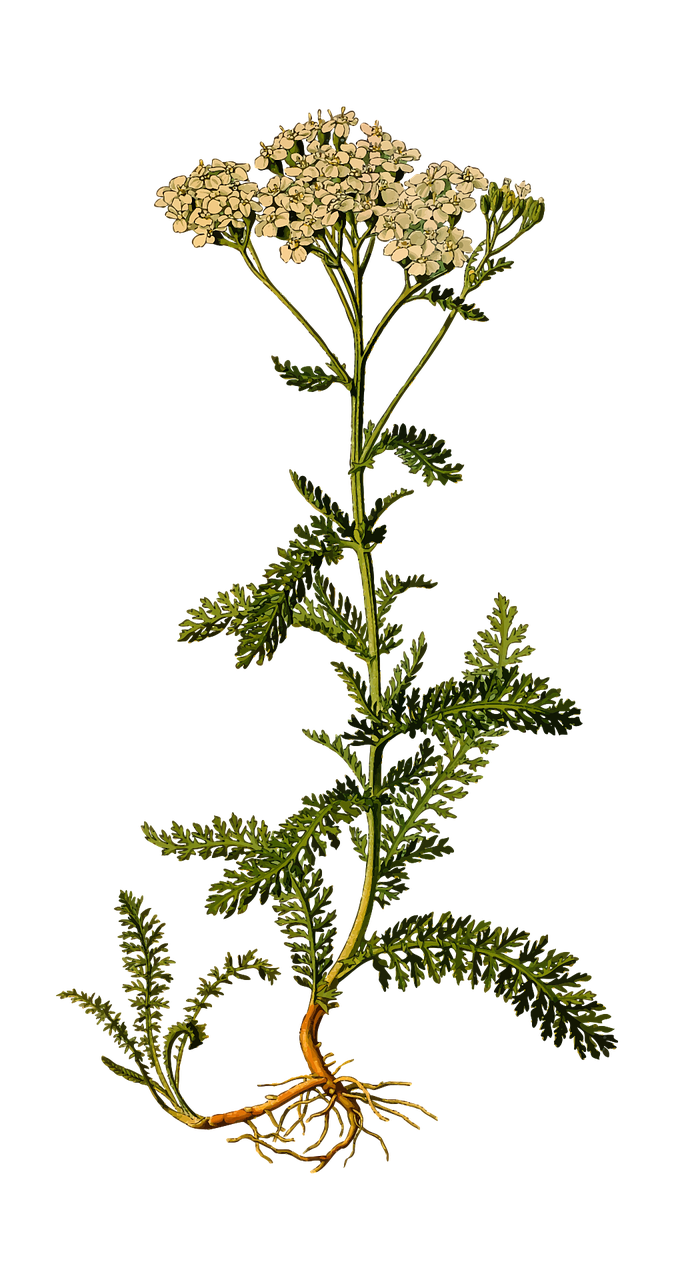 One of yarrow's many names, millefolium, references its abundant leaves. It has plentiful lacy, fernlike leaves and numerous tiny flowers that make it easy to spot.
It's a common landscape plant and can be found in a variety of oranges, pinks, and reds, but you may also find the white variety growing, most common in English hedgerows. As always when foraging for wild plants please use a plant identifier, it is possible to confuse Yarrow with Queen Annes' Lace ( an form of edible wild carrot ). There are lots of great apps you can use on your phone whilst out.
PRECAUTIONS
Avoid yarrow if you're on blood-thinning medication or take lithium. Pregnant and breastfeeding women should not take yarrow orally. Those taking acid reducers or blood pressure medication should also speak to their doctor about possible interactions.
If you have allergies to plants in the aster family (ragweed and daisies, for instance), it's best to avoid yarrow.
It is not recommended to take yarrow internally daily for more than two weeks
Disclaimer: Content on this blog is intended for informational purposes only and is not meant to provide medical advice.