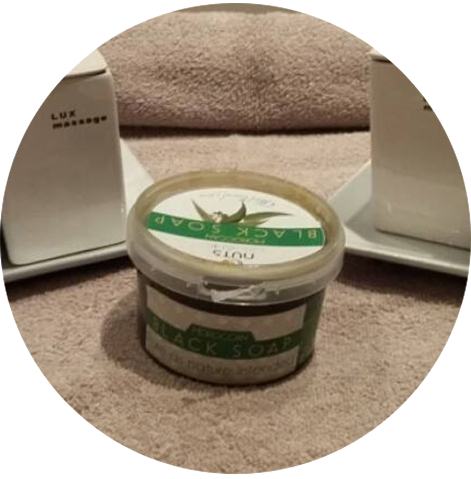 Based upon the luxury body treatments of the traditional Hammam Baths in Dubai, this body treatment invigorates the senses and relaxes and de-stresses the body.
Begin with an uplifting body polish using a traditional Hammam 'black soap' which deep cleanses the skin, gently buffs away dead skin cells and boosts circulation. The black soap is made from 100% natural vegetable oils, Olive oil and infused with Eucalyptus oil to produce an invigorating experience.This is followed by an intensely luxurious and gentle massage using the Lux massage candles. Created in Italy the massage candles are made from a combination of exquisite body butters and oils, including Shea Butter and Argan Oil. Blended with essential oils to add a delicate fragrance.
The candle of a fragrance of your choice, will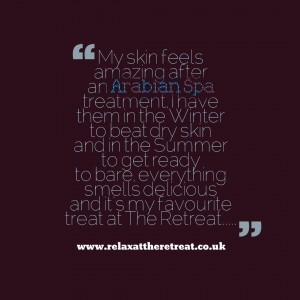 be lit at the start of you treatment and when the massage begins the warm oil will be poured onto the skin and gently massaged in. The combination of oils and butters will hydrate and deeply nourish your skin leaving it feeling velvety soft.
This is an exclusive treatment only available at The Retreat, created specially for our treatment menu.