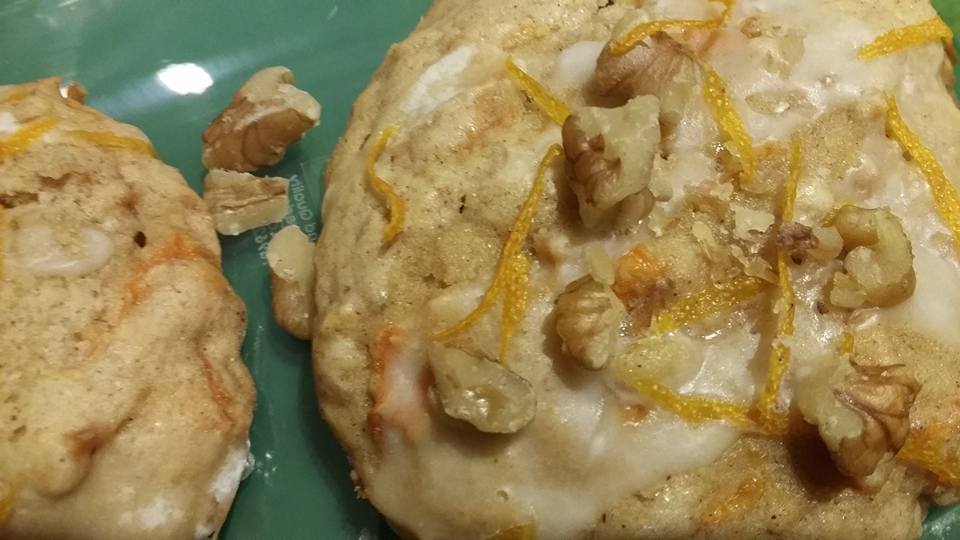 Everyone who comes here knows that I love to bake. Clients and students often ask for recipes from the treats that get devoured here. So I have decided to share a selection with you, for you to bake at home and enjoy, but you're always welcome to come and eat some more here too.
This week its a biscuity cake!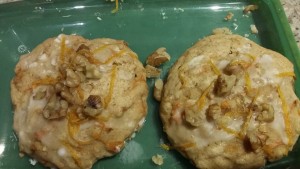 A perfect combination of not a slice of cake and not a few cookies. It's in between. Try it you'll love them. I know this because we baked 12 yesterday and there's only 2 left.
Carrot Cake Cookies
Ingredients
140g cream cheese
140g icing sugar, plus 3 tbsp
½ tsp vanilla extract
350g plain flour, plus extra for dusting your hands
½ tsp baking powder
1 tsp ground cinnamon
1 tsp mixed spice
140g butter softened
140g soft light brown sugar
1 egg beaten
200g carrots finely grated
zest and juice 1 orange
3 tbsp finely chopped walnuts
Method
Mix together the cream cheese, 3 tbsp icing sugar and the vanilla extract in a bowl, then put in the freezer to firm up for 30 mins.
Meanwhile, combine the flour, baking powder and spices in a bowl. In a larger bowl, beat the butter and sugar together until creamy. Beat in the egg, followed by the carrot. Tip in the dry ingredients and mix to form a dough.
Line a baking sheet with baking parchment. Dust your hands with a little flour, then divide the dough into 14 balls and place on the sheet. Use the palm of your hand to flatten each one to a thin circle. Add 1 tsp of the cream cheese mixture to the centre of each one, then carefully wrap the dough up and around the filling to seal it in, pinching the top and rolling back into a rough ball to stop any of the filling leaking out.
When all the balls are shaped, use your palm to flatten them slightly, then put in the fridge to chill for 30 mins. Heat oven to 200C/180C fan/gas 6.
Bake the cookies for 20 mins until golden and crisp. Remove from the oven, let them firm up on the tray for 10-15 mins, then transfer to wire racks to cool completely.
Mix the icing sugar with the orange juice to a drizzling consistency. Drizzle all over the cookies, sprinkle with the walnuts and orange zest, then allow to set. Best eaten on the day they are made, but will keep in the fridge in an airtight container for up to 2 days
Enjoy with a nice cup of tea and a good magazine, or friends.