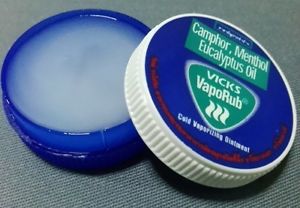 Vapour Rub
It's that time of year again when you can hear people coughing and sniffing everywhere. As child I suffered with Asthma and the one thing that made me feel better and made my breathing easier was good old Vicks Vapour rub. However I also had sensitive skin and some of the ingredients caused redness and irritation, plus these days I try to avoid all products with petroleum based ingredients in them. I finally found a great recipe years ago while I was travelling abroad for a safe, natural version of vapour rub that you can even pop under your nose on your skin. I would dilute this in half proportions for anyone with mega sensitive skin. Here's the recipe, all ingredients can easily be found at Amazon or even in your local health food shop. Make a batch and share nicely. You can also rub it all over your feet and pop socks on to stop yourself coughing at night too!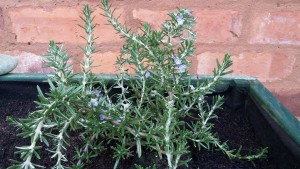 As a rule I avoid using menthol based oils on children, they are far too strong. Instead of using this or indeed the original Vicks rub you could use Pine, Fir, Spruce or Cypress essential oils for little ones, sprayed on a tissue not applied to their skin.
Ingredients
1/2 cup olive oil
1 cup coconut oil
3/4 cup grated beeswax ( or pellets )
35 drops Eucalyptus essential oil ( Eucalyptus Globulus )
30 drops Peppermint essential oil
15 drops Lavender essential oil
15 drops Rosemary essential oil
10 drops Camphor essential oil ( White Camphor ) 
Melt the oils and wax over a double boiler, thats one little bowl inside a bigger bowl over hot water! Stir in essential oils. Pour into metal tins or little jars and let  it set. Re-melt to add more essential oils if you want it a bit stronger.
To Use:
Rub the balm on your chest to help sooth congestion and coughing. Rub  it under your nose for stuffy nose relief. Apply it to your feet and put socks on just before bed to help ease night time coughing. Wash hands after use, do not get near your eyes. Do not use if you have sensitive skin, test a patch on upper inside arm first.