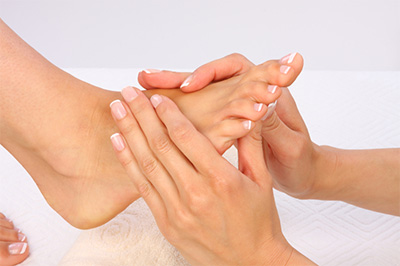 The Retreat is known for offering wonderfully relaxing and safe Cancer Care treatments, in a private and welcoming environment. I also work hand in hand with a wonderful local cancer charity called Breast Friends and provid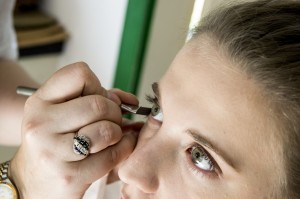 e bi monthly make up workshops at the local Cancer support Centre, for ladies undergoing chemotherapy, organised by Breast Friends.
At The Retreat itself, which is only ten minutes away from the Cancer Centre, I am able to offer a wider range of treatments specially created and adapted for clients undergoing Chemotherapy or radiotherapy, and recovering from major illnesses and operations.
For Ladies undergoing chemo, I offer specialist make up services. Clients can have their make up done for them, for an occasion or can come for a private, one to one make up lesson tailored especially for their needs and requirements, leaving confident in the fact that they can look fantastic and can do this themselves. Reshaping the face, creating beautiful eyebrows and colour matching are all part of the private lessons which always include a cup of tea and some homemade biscuits too!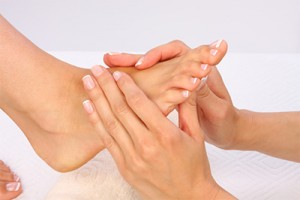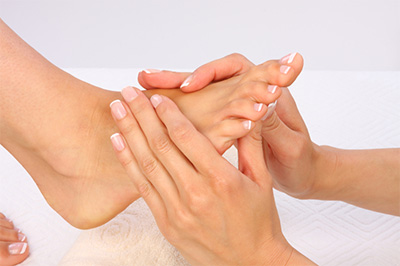 For both ladies and gentlemen I also offer an range of holistic therapies to help them through treatment and recovery ( not just from Cancer but from all operations and serious illness ) and tailor make treatments to suit each individual.
Reflexology is very popular as it encourages the body to heal itself, and works very well at helping to the side effects from some treatments. Reflexology can be combined with prescription aromatherapy to address things like fatigue or sickness, and add a little Reiki into the mix and you have a full mind, body and emotional therapy all in one go. I also offer a very special mini MOT using Gentle Touch Reflexology specifically designed for clients undergoing Chemo or radio therapies.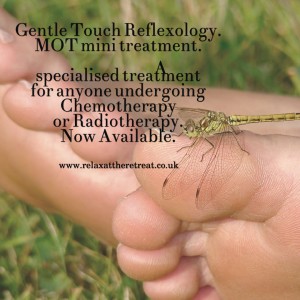 Whatever a client prefers, I can create in a treatment. I have a 'create your own treatment' package where clients can choose their favourite elements from several treatments and combine them together, so it may result in Aroma reflexology and a face massage or perhaps a Thai foot massage and mini facial.
All treatments are adapted to be safe for clients and there will be some treatments that certain clients can't have, but I guarantee that I can find something or create something that will make everyone feel safe, relaxed and happier and can be enjoyed regularly.
Holistic therapies available include Reiki, Druming Reiki, Indian Head Massage, Hot stone massage, Aromatherapy, Thai neck and shoulder massage, Hopi Candles and Reflexology.
I also created and regularly run a special Aromatherapy workshop, which teaches complete beginners how to use the most common essential oils for personal and home use, to help to lessen their toxic load on their systems, and reduce their exposure to harsh chemicals. Students also get to create two products to take home to start them on their journey to a less chemical life. The Essentially Curious Workshop can also be booked to order for groups and it is incredibly popular with chemo patients as well as parents of small children.
To calm the mind and combat the stress clients can also learn meditation skills with us, in private workshops which can also include friends and family if they want to share the fun! One to one individual meditation lessons are available or the ever popular Daily Mindfulness workshop which teaches students everything they will ever need to meditate effectively and calm the mind and help to heal the body. The mind plays an important part in helping clients to recover from illness and surgery, meditation is a way of increasing the effectiveness of positivity.
Because I am a small private business I am free to create treatments and dedicate more time to clients, they have the knowledge that they have continuity in their treatments, as they will always see the same therapist who knows their preferences and their history and that anything that they share with me will remain confidential. I've been treating clients for over 20 years and have undertaken specialist advanced training in holistic therapies to help me to adapt my treatments to be safer and more effective.
It's always an honour to share a journey with my clients and to see them develop and relax and enjoy their time in my therapy studio. It's part of why I love my job so much.
The Retreat and Victoria Weatherer are Accredited, Registered and Verified by the following